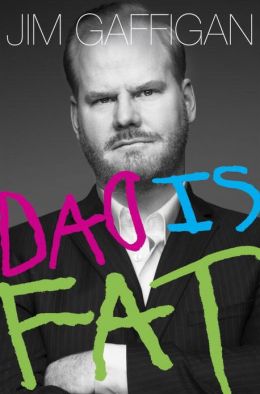 I received this book for free from
Blogging for Books
for this review.
I finally received my copy of Dad is Fat by Jim Gaffigan and it is laugh out loud funny. Gaffigan is such a funny guy, and hearing about his large family in their teeny-tiny apartment is hilarious. He's constantly giving props to his wife for being so wonderful, but you still kind of get the feeling that sometimes he's the dad that pretends to sleep so he doesn't have to get up and change the kid.
The only part that annoyed me was, within his complaining about their tiny apartment (and how you buying this book is helping him get a bigger place for his family to live) he talks about the vacations they take. While booking hotels. And staying in a giant tour bus. That's great--but maybe you could take some of that crazy vacation money and apply it toward a bigger apartment? Just sayin'.
Overall a very funny, quick read I think anyone with kids will like.